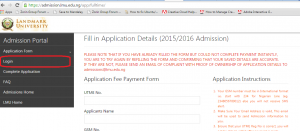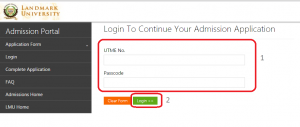 3. Supply your UTME No and Passcode and click on Login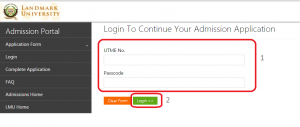 4. To Download Your Letter of Provisional Admission, Click on "Print Admission Letter" Menu on the left.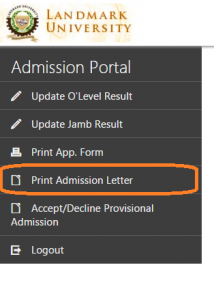 5. If you have the required JAMB Combination for your admitted course, you will see the "Print Admission Notification" Button below your O'Level requirements. Click on the Button to download your provisional admission letter.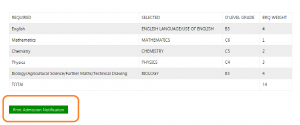 6. After you have downloaded your letter of provisional admission, you are required to accept the provisional admission if you are satisfied with the conditions stated on the letter. To do this, click on "Accept/Decline Provisional Admission" Menu on the left.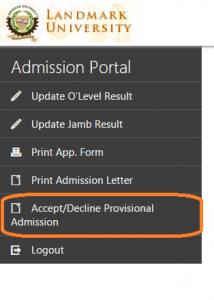 7. Further steps will be communicated to you on the mode of fee payments.